Data Analyst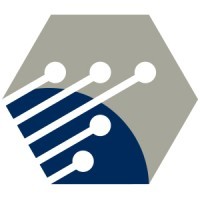 Algorex Health
IT, Data Science
Boston, MA, USA
Posted on Wednesday, November 23, 2022
N1 Health is a Data Science-as-a-Service (DSaaS) company that helps healthcare organizations prioritize, action, and maximize patient and member interactions. N1 Health's market-leading cloud-based Applied Data Science Platform provides healthcare companies with pre-packaged models, curated third party data, and a secure and scalable technology platform that enables the deployment of targeted services at the individual, household, and neighborhood level. Data science-driven insights allow for the development of relevant, specific, and help-first interventions that align individuals to resources based on their specific needs and eligibility to effectively and efficiently earn engagement and drive key financial outcomes.
Only 20% of a person's health outcomes are driven by their interactions with the health care system, the remaining 80% are driven by social factors. We're working to empower our customers to utilize data science and digital technologies to impact these social determinants of health and to better serve their most vulnerable members and patients. We're passionate, creative, and motivated and looking for team members who are the same. We are enthusiastic learners and believe fundamentally that this is a two-way street - we'll invest in your learning and growth, just as you'll advance the company's mission and support our clients through your work.
Role Overview
Data Analysts own the analytical deliverables for our clients and partner closely with our Project Managers and Account Directors to present insights, inform business decisions, and drive patient outcomes based on our data. As a Data Analyst on the Customer Experience team, you will analyze our machine learning models and data assets to generate actionable insights and answer key client questions. Your work will empower clients to run member outreach campaigns and improve health outcomes for individuals and families.
Responsibilities include:
Dig into ambiguous problems to generate insights and answer key questions
Partner closely with Project Managers to summarize analytical findings and present compelling data-driven recommendations directly to our external clients
Deliver on multiple, concurrent projects in a fast-paced, results-oriented environment
Develop effective relationships as an analytics expert with external client stakeholders
Collaborate with cross-functional teams to deliver best-in-class value for clients
The Ideal Fit
We're looking for motivated candidates who are ready to learn and grow, and who meet the following requirements:
Self-starter who thrives in ambiguity and is motivated by a fast-paced work environment
Passion for using data to solve complex problems
Energized about working in a customer-facing capacity (this role is ~80% customer-facing)
Deeply curious and driven to dive into new domains
Adaptable to change, think on your feet, and quickly learn new skills