Associate Healthcare Delivery and Program Consultant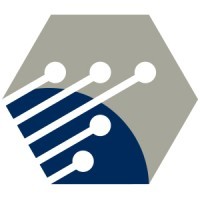 Algorex Health Technologies
Boston, MA, USA
Posted on Thursday, June 8, 2023
N1 Health is an AI Platform company that helps healthcare organizations prioritize, action, and maximize patient and member engagement. N1 Health's market-leading Applied AI Platform provides healthcare companies with pre-packaged models, curated third party data, and a secure and scalable technology platform that enables the deployment of targeted services at the individual, household, and neighborhood level. Data science-driven insights lead to relevant, specific, and help-first interventions that optimally connect individuals to resources based on their specific needs and the capacity of the system.
We're working to empower our customers to utilize data science and digital technologies to impact these social determinants of health and to better serve their most vulnerable members and patients. We're passionate, creative, and motivated and looking for team members who are the same. We are enthusiastic learners and believe fundamentally that this is a two-way street - we'll invest in your learning and growth, just as you'll advance the company's mission and support our clients through your work.
Role Overview
The Associate Consultant will have responsibility for the day-to-day management of customer execution by both independently managing customers, as well as supporting lead Consultants in management of complex accounts. You will serve as the liaison between the customer and internal teams, ensuring the customer is on track to achieving stated partnership objectives. As an Associate Consultant on the Customer Experience team, you will be the primary point of contact for your assigned accounts, managing relationships across multidisciplinary teams internally and externally. The Associate Consultant will be accountable for implementation and ongoing client operations, while also assisting with strategic account plans to ensure customer satisfaction, retention and growth. The Associate Consultant must ensure key deliverables are accomplished on time, customer experience is exceptional, and the scope of work per customer is properly executed.
Responsibilities include:
Become the expert in customer contract scope, including requirements gathering, deliverables with respective milestones, reporting, and overall project tracking.
Establish strong, lasting relationships across client project stakeholders, serving as the primary daily point of contact.
Regularly monitor and report on customer metrics to ensure they are on track to key partnership outcomes.
Support program analysis, both short term and long term, including program evaluation.
Support delivery of executive level presentations that are clear, concise and outcomes driven.
Understand current industry trends and apply learnings to customer management.
The Ideal Fit- We're looking for motivated candidates who are ready to learn and grow at a clip, and who meet the following prerequisites:
Energized about working in a customer-facing capacity (this role is ~80% customer-facing)
Relentless dedication to customer satisfaction
Passion for using data to solve complex problems
Interest in project management and project controls
Growing ability to plan, execute and successfully manage multiple projects and competing priorities with professionalism, enthusiasm, and a meticulous eye for detail
Self-starter who thrives in ambiguity and is motivated by a fast-paced work environment
Team player who has a "no task is too small" attitude
Hyper-organized, highly motivated, and eager to learn quickly
Requirements:
Bachelor's Degree, with a minimum of 1-2 years of experience (can include internship experience)
A basic understanding of the health care market landscape
Strong interpersonal and communications skills that are authentic and empathetic
Experience working with multiple teams
Passion for using data to inform decision making
We celebrate diversity and are committed to creating an inclusive environment for all employees.
If you are excited about a role but your experience doesn't seem to align perfectly with every element of the job description, we encourage you to apply. You may be just the right candidate for this, or one of our many other roles.
N1 Health is proud to be an Equal Opportunity Employer. Our vision is to foster an environment in which all N1 Health employees of diverse backgrounds and identities feel supported and empowered through the ongoing development of a shared, inclusive culture. We do not discriminate on the basis of race, religion, color, national origin, gender, gender identity, sexual orientation, age, marital status, disability, protected veteran status, or any other legally protected characteristics. For individuals with disabilities who would like to request an accommodation, please email recruiting@n1health.com, and for any questions around diversity, equity, and inclusion, please reach out to the leaders of our internal Equity Group at equity@n1health.com.