Sr. Account Manager, Specialty Distribution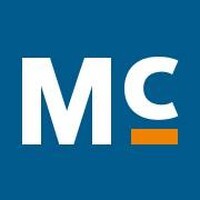 McKesson
Sales & Business Development, Operations
Posted on Friday, September 22, 2023
McKesson is an impact-driven, Fortune 10 company that touches virtually every aspect of healthcare. We are known for delivering insights, products, and services that make quality care more accessible and affordable. Here, we focus on the health, happiness, and well-being of you and those we serve – we care. What you do at McKesson matters. We foster a culture where you can grow, make an impact, and are empowered to bring new ideas. Together, we thrive as we shape the future of health for patients, our communities, and our people. If you want to be part of tomorrow's health today, we want to hear from you.
McKesson is a leading provider of distribution and commercialization solutions for pharmaceutical manufacturers. We are looking for a self-motivated, enthusiastic, and dependable leader to join our Specialty Distribution Team.
The Sr. Account Manager is responsible for strategically managing a portfolio of manufacturing partners with the goal of an in-depth knowledge of the manufacturer profile, product line-up, competition, and marketplace strategies. They work as a complimentary partner with the Account Director to proactively define the level of service excellence, liaise and execute the contractual requirements as well as helping to expand McKesson's services to fulfill the strategic needs of the manufacturing partners.
Responsibilities:
Leading special projects, project management and leading cross-functional teams to address gaps, create and document solutions within operational procedures and creating new operational procedures and SOPs when needed
Responsible for the successful set up, launch and maintenance of manufacturer partner's products and services within Specialty Distribution
Creating, maintaining, and leading a near term product launch pipeline tracker
Working closely with the internal partners to setup and manage class of trade restrictions, inventory levels, returns processing, contract pricing, chargeback processing, manufacturer reporting, financial processing for both inbound and outbound transactions, and daily account/product inquires.
Providing support and product information to the Sales and Customer Service Teams
Utilize SAP to manage account and product attributes
Responsible for developing and maintaining high customer satisfaction and growing our footprint within manufacturer partner organizations by:
Managing mid-tier manufacturing partners for growth
Serving as the primary point of contact for manufacturers on day-to-day questions/issues
Facilitating communication across the company according to the portfolio approach to management
Assisting manufacturers in navigating the larger McKesson enterprise
Developing and maintaining a thorough knowledge of McKesson's products, functions, marketing and/or service policies and procedures
Understanding and educate across the continuum from buy side to sell side so as to align manufacturing partner offerings with customer processes and decision drivers as well as their current and future customer needs
Proactively identifying new ways of creating value with customers
Involves team members as needed to resolve all issues, and act on all opportunities; escalates to Account Director and leadership as necessary
Tracking and managing issues through to resolution including
Manage internal customer relationships effecting account/project management
Continuously seeking new business opportunities
Identifying projects for process improvements
Participating in or leading cross functional teams for the purpose of developing new product/service offering or driving process improvements
Remain tightly connected with key internal stakeholders including the Account Director team, Procurement, and Operations on their activities, including supply chain optimization, reporting, governance, and planning
Provide monthly status reports to ensure senior level management visibility to project and client status
Education/Training
Bachelor's Degree in relevant discipline
Business Experience
7+ years' experience in product or account management
6+ years' experience in pharmaceutical distribution
5+ years' experience in specialty distribution
Specialized Knowledge/Skills
Team player with strong interpersonal and resource management skills.
Demonstrated experience with account/project management, contract implementation, and customer service
Excellent communication and collaboration skills with demonstrated ability to build partnerships and influence in a cross functional, highly matrixed environment
Strong knowledge of Specialty Distribution processes
Demonstrated experience with project management
Advanced analytics and problem-solving skills
Strong written, oral, and presentation skills
Excellent relationship management skills with demonstrated ability to work with internal groups
Thorough knowledge of company's products, processes, and strategy
A strong background in account/customer service management, product/project management and working in a highly matrixed environment are required.
Experience utilizing SAP Application
Proficient in Microsoft Office Suite
Able to travel 20%
At McKesson, we care about the well-being of the patients and communities we serve, and that starts with caring for our people. That's why we have a Total Rewards package that includes comprehensive benefits to support physical, mental, and financial well-being. Our Total Rewards offerings serve the different needs of our diverse employee population and ensure they are the healthiest versions of themselves. For more information regarding benefits at McKesson, please click here.
As part of Total Rewards, we are proud to offer a competitive compensation package at McKesson. This is determined by several factors, including performance, experience and skills, equity, regular job market evaluations, and geographical markets. In addition to base pay, other compensation, such as an annual bonus or long-term incentive opportunities may be offered.
Our Base Pay Range for this position
$111,000 - $185,000
McKesson is an Equal Opportunity/Affirmative Action employer.
All qualified applicants will receive consideration for employment without regard to race, color, religion, creed, sex, sexual orientation, gender identity, national origin, disability, or protected Veteran status.Qualified applicants will not be disqualified from consideration for employment based upon criminal history.
Current employees must apply through the internal career site.
Join us at McKesson!