Pharmacien(ne) principal(e) - Contrat de 3 mois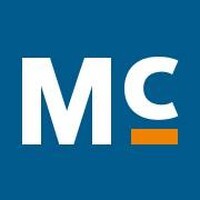 McKesson
Posted on Friday, July 14, 2023
McKesson is an impact-driven, Fortune 10 company that touches virtually every aspect of healthcare. We are known for delivering insights, products, and services that make quality care more accessible and affordable. Here, we focus on the health, happiness, and well-being of you and those we serve – we care. What you do at McKesson matters. We foster a culture where you can grow, make an impact, and are empowered to bring new ideas. Together, we thrive as we shape the future of health for patients, our communities, and our people. If you want to be part of tomorrow's health today, we want to hear from you.
McKesson touche la vie des patients en œuvrant dans pratiquement tous les secteurs des soins de santé dans le but d'améliorer la santé en général. Chez McKesson Canada, nous créons un impact dans la vie de 12 millions de Canadiens, chaque jour. Nous distribuons plus de 35 000 produits à partir de 12 centres de distribution à 6 300 pharmacies de détail, 1 350 hôpitaux, centres de santé longue durée, cliniques et établissements de santé partout au Canada. Toutefois, nous sommes beaucoup plus qu'une entreprise de distribution. Nous avons automatisé 2 500 pharmacies de détail et distribuons annuellement plus de 100 millions de doses de médicaments grâce à nos solutions d'automatisation. Les fabricants, les fournisseurs de soins de santé et les patients comptent sur nous pour une gamme complète de services qui contribuent à la qualité et l'intégrité des soins de santé pour le bénéfice de tous.
Chez McKesson, vous participerez à la création de produits et de solutions qui contribuent à la réalisation de la mission de l'entreprise, soit améliorer la qualité de vie et faire progresser les soins de santé. Travailler ici représente une occasion d'édifier une industrie qui est vitale pour nous tous.
Description du poste
Le rôle du titulaire sera d'apporter conseil et assistance à la direction de la compagnie ainsi qu'aux fonctions internes, relativement à l'exécution des contrats des établissements de santé Québécois. Pour ce faire, le titulaire maximisera la communication entre les professionnels des différents établissements; apportera des suggestions afin d'améliorer les processus opérationnels; s'assurera de l'intégrité du fichier client ainsi que la banque de données produits.
De plus, le titulaire sera le lien pharmaceutique entre les établissements de santé et McKesson Canada.
Responsabilités Générales
Participe aux symposiums et colloques tel que requis par la direction

Vecteur de solution aux différents problèmes de nos clients

Conseil l'organisation dans l'élaboration de stratégie à long terme

Par ses actions participe au maintien des relations avec nos clients
Responsabilités particulières
Maintient un contact permanent avec les pharmaciens des divers établissements desservis,

Suggère des recommandations afin d'augmenter la qualité des rapports soumis aux établissements de santé,

Documente les balances de commandes et apporte les correctifs nécessaires

Participe aux réunions trimestrielles avec nos clients et hebdomadaire avec les regroupements d'achats,

Suggère et apporte des recommandations pour l'entreposage et le transport sécuritaire de certains produits,

Participe aux réunions au niveau régional afin de connaître les variations d'utilisation des médicaments,

Participe aux prévisions de médicaments à utilisation cyclique,

Monte un système d'équivalent chimique (substitut) chez la compagnie de manière à pouvoir diminuer le nombre de produits en souffrance,

S'assure des données en provenance du client pour l'exécution des contrats et s'assurer que le client reçoive les bonnes données pour faire les appels d'offre,

Maximise le potentiel de notre offre de service,

Supporte, lorsque requis, l'équipe MDM afin d'optimiser la base de données,

Exécute toutes autres tâches prévues au contrat ou demandées par le supérieur.
Exigences & Compétences
Expérience de travail dans la pharmacie en établissement de santé

Membre de l'Ordre des Pharmaciens du Québec - OPQ

Disponible à voyager, occasionnellement

Connaissance des logiciels : Word, Excel, PowerPoint ainsi que Outlook

Autonome

Habileté de travailler en équipe

Excellentes habilités de communication en français, tant à l'écrit qu'à l'oral

#LI-JT2
At McKesson, we care about the well-being of the patients and communities we serve, and that starts with caring for our people. That's why we have a Total Rewards package that includes comprehensive benefits to support physical, mental, and financial well-being. Our Total Rewards offerings serve the different needs of our diverse employee population and ensure they are the healthiest versions of themselves. For more information regarding benefits at McKesson, please click here.
As part of Total Rewards, we are proud to offer a competitive compensation package at McKesson. This is determined by several factors, including performance, experience and skills, equity, regular job market evaluations, and geographical markets. In addition to base pay, other compensation, such as an annual bonus or long-term incentive opportunities may be offered.
Our Base Pay Range for this position
$80,400 - $134,000
McKesson is an Equal Opportunity employer.
The material contained herein is provided for informational purpose only. All open jobs offered by McKesson on this recruitment system are subject to specific job skill requirements. The job skill requirements, qualifications, and preferred experience are determined by a subsidiary, office or department within the company which is offering the position, and all positions are subject to local prevailing employment laws and restrictions. This would include immigration laws pertaining to work authorization requirements and any other applicable government permissions or compliance.
The materials on this site are provided without warranties of any kind, either expressed or implied, including but not limited to warranties regarding the completeness of information contained on this site or in any referenced links. While McKesson attempts to update this site on a timely basis, the information is effective only as of the time and date of posting.
McKesson is an equal opportunity employer and values diversity in its workforce. We encourage applications from all qualified individuals and will accommodate applicants' needs, up to the point of undue hardship, throughout all stages of the recruitment and selection process.
The information on this site is for information purpose only and is not intended to be relied upon with legal consequence.
Current employees must apply through internal career site.
Join us at McKesson!