Project Manager, MBI Communications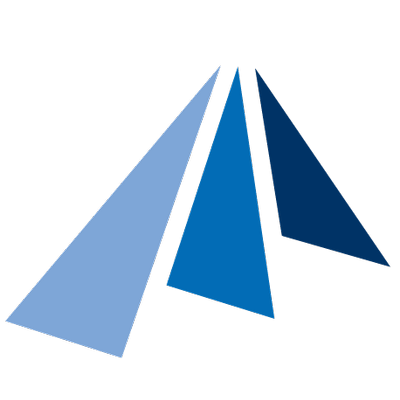 Massachusetts Technology Collaborative
Marketing & Communications, Operations
Boston, MA, USA
Posted on Saturday, November 18, 2023
ABOUT THE MASSACHUSETTS TECHNOLOGY COLLABORATIVE:
As a unique public agency, the Massachusetts Technology Collaborative (MassTech) supports the business formation and growth in the state's technology sector, helping Massachusetts lead the global digital economy. The Massachusetts Broadband Institute (MBI) is a division of MassTech and serves as the central broadband office for the state.
WHY JOIN OUR TEAM:
MBI is leading a transformational, once-in-a-generation opportunity to deliver Internet for All in Massachusetts by expanding access to affordable and reliable broadband service. Through a historic federal investment, MBI is developing and managing programs aimed at creating new jobs and economic opportunities, enabling increased access to healthcare services, supporting educational experiences for students, and improving quality of life for Massachusetts residents. MBI is leading the charge to close the digital divide, and we are looking for people with a dedication and passion for helping make this vision a reality.
While over 98% of people have access to broadband in Massachusetts (ranked 5th in the U.S), there is still critical work to be done to close remaining gaps, address affordability, and expand access to internet-connected devices and digital literacy training. MBI will oversee the state's broadband and digital equity investment strategy.
THE ROLE
MBI is seeking a highly motivated, mission driven Project Manager, MBI Communications to join our team! The Project Manager, MBI Communications, will have the opportunity to amplify the work of MBI and attract attention to initiatives that are directly impacting residents across the state. This position is responsible for planning and developing creative communication strategies, content, written material, and event management for the portfolio of MBI programs. MBI is developing an ecosystem of people and organizations to align Digital Equity efforts in Massachusetts. These actions will help to raise the visibility and profile of MBI's work to attract populations who can benefit from our programs, including geographically and economically vulnerable communities. The Project Manager, MBI Communications is a key position to sharing the vision, engaging stakeholders, and delivering results.
The MBI team is committed to bringing Internet for All to the Commonwealth. This is a unique opportunity to join a collaborative team, work on a highly visible economic development priority, and make a meaningful impact in the communities we serve!
RESPONSIBILITIES:
Develop, manage and execute comprehensive communication plans to promote MBI programs.
Develop written communications including program feature stories, website content, email marketing content, social media, grant proposals, press releases and blog posts.
Create and edit MBI presentations, event briefs, talking points and other communications as needed.
Work collaboratively with Mass Tech Collaborative's Marketing and Communications team on brand development efforts.
Lead the development of the MBI monthly newsletter.
Provide guidance and training to team members on effective communication strategies and messaging.
Maintain and engage with MBI's key stakeholders in cities and towns across Massachusetts.
Education
Bachelor's Degree required.
Experience
3+ years of experience in marketing/communications, content development, website development, and social media.
Knowledge, Skills and Abilities
Excellent verbal and written communications, presentation and speaking skills. Collaborative team player.
Strong communications professional and writer.
Sense of ownership of the work.
Detail oriented.
Excellent communication skills.
Interest in continuous process improvement.
Ability to work independently and manage multiple priorities.
Critical thinking and problem solving.
Influencing skills, comfortable driving timely decisions among multiple stakeholders.
Commitment to advancing digital equity.
On the job training and coaching will be provided. Eager learners who love to write and are motivated by this work are encouraged to apply!
** PLEASE NOTE: THIS POSITION REQUIRES CANDIDATES TO BE ABLE TO WORK IN WESTBOROUGH, MASSACHUSETTS AT LEAST TWO DAYS PER WEEK. THIS IS NOT A FULL-TIME REMOTE POSITION. **
MassTech offers a hybrid work schedule and a competitive total rewards package.