Administrative Assistant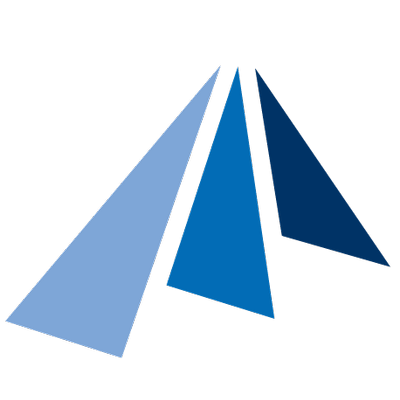 Massachusetts Technology Collaborative
Administration, Education
Westborough, MA, USA
Posted on Tuesday, October 31, 2023
The Mass Technology Collaborative mission is to strengthen the competitiveness of the tech and innovation economies across the Commonwealth. Two divisions, the new Northeast Microelectronics Coalition (NEMC) Hub and the Center for Advanced Manufacturing (CAM), work collaboratively and focus specifically on scaling advanced manufacturing. We are small teams passionate about our mission and are searching for someone to keep us on track!
We are seeking a highly motivated and organized Administrative Assistant to join our dynamic team. In this cross-cutting role, you will collaborate internally with both the CAM and NEMC Hub teams, while also engaging with a diverse range of stakeholders across academia, industry, government, and more. As the day-to-day point of integration, you will play a crucial role in ensuring the seamless operation of our organization.
KEY OBJECTIVES:
1. Administrative Support: Provide comprehensive administrative support, including schedule management, travel coordination, budget oversight, meeting planning, vendor coordination, and overall team coordination.
2. Stakeholder Database Support: Support coordination, tracking, and reporting on inquiries to both CAM and NEMC, and help maintain the stakeholder database in Airtable. Consistently provide accurate and timely data entry and support ongoing development of data analysis efforts.
3. Presentation Development: Assist teams in developing presentations for both internal and external meetings, including adhering to style, creating graphics or finding appropriate visuals, and editing and proofreading presentations.
4. Interdepartmental Collaboration: Work with other departments within MTC, such as Legal, Accounting, Human Resources, Finance, Communications, and the Chief of Staff to process paperwork, invoices, contracts, event requests, event briefs, talking points, and board approval items accurately and efficiently.
5. Reporting and Tracking: Oversee the submission of bi-weekly timesheets required State reporting, and expense reporting and tracking. Additionally, oversee submission of federal fund time allocation forms.
6. Advisory and Public Meeting Coordination: Coordinate all logistics required for Advisory Group and public meetings, including compiling and distributing agendas, preparing meeting materials, writing and distributing formal meeting minutes, and managing event locations and catering needs.
7. Event Planning: Assist in event planning for CAM and NEMC-related events around the Commonwealth, as determined relevant by the directors. This will include in-person, online, and hybrid events. Travel to event locations in MA and across the Northeast states is expected.
8. Team Coordination: Attend CAM and NEMC staff meetings, maintaining an agenda and deliverables to keep the team coordinated and on track.
9. Additional Tasks: Perform additional tasks that may be assigned from time to time by the Directors.
Education:
• High school diploma or equivalent preferred
Experience:
• Three or more years of work experience in roles with increasing responsibility as an administrative professional in a professional office environment.
Knowledge, Skills, and Abilities:
• Highly motivated individual with a demonstrated ability to work collaboratively in a dynamic, fast-paced team environment.
• Ability to handle confidential information, exercise good judgment, and coordinate multiple complex projects.
• Proficiency in computer applications, including the Microsoft Office 365 suite of tools, Google suite, Zoom, and a working knowledge of Airtable or other database tools (a strong plus).
• Strong attention to detail in all aspects of work.
• Excellent customer service skills and the ability to interact with constituents, government officials, and industry representatives.
• Strong interpersonal and written communication skills.
• Project management and event planning skills with a focus on budget and timeline management.
• Willingness and ability to travel to offsite meetings in Boston, throughout the Commonwealth, and some travel to other Northeast states. This position requires attendance at events throughout the state (some of which are not easily accessible to public transportation). Reliable transportation is needed to meet the required participation at these events
• High level of organization and business acumen.
• Ability to work effectively in a hybrid work environment, meeting deadlines and maintaining consistent communication with teams over Zoom and/or Microsoft Teams.
** PLEASE NOTE: THIS POSITION REQUIRES CANDIDATES TO BE ABLE TO WORK IN WESTBOROUGH, MASSACHUSETTS AT LEAST TWO DAYS PER WEEK. THIS IS NOT A FULL-TIME REMOTE POSITION. **
MassTech offers a hybrid work schedule and a competitive total rewards package.