Program Manager, Department of Robotics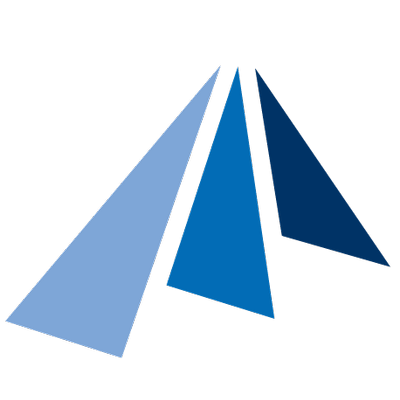 Massachusetts Technology Collaborative
Operations
Westborough, MA, USA
Posted on Friday, October 27, 2023
The Program Manager for the Department of Robotics is responsible for facilitating relationships that foster the economic development that is driving future growth in Massachusetts' robotics economy. The Program Manager will engage with representative organizations, companies, and individuals within the robotics sector, develop perspectives on unmet needs and strategic opportunities in robotics and will work with key stakeholders to develop consensus strategies to support industry growth and workforce development in robotics. The Program Manager will work cooperatively with key stakeholders and colleagues within the Innovation Institute and across MassTech to support implementation of recommendations derived from this work.
Reporting to the Director of the Department of Robotics within the Innovation Institute, the Program Manager will be responsible for collaborating with colleagues at MassTech, particularly in the Innovation Institute to assist informing programs and investments based on learning and insight from ecosystem engagement.
The successful candidate will need to demonstrate the ability to:
1. Organize and implement robotics supporting programs with key stakeholders in industry, academia, and government.
2. Support the development and implementation of economic development projects and programs tailored to support emerging needs in the robotics sector.
3. Oversee ongoing efforts to achieve consistent strategic messaging on key sectors and to support agency efforts to communicate the strength and vitality of the robotics sector.
4. Engage with key stakeholders in a manner that establishes credibility for the organization.
5. Contribute fact-based analysis leading to economic development strategies for enhancing & promoting technology sectors or cluster growth in Massachusetts.
6. Consistently apprise colleagues within the Innovation Institute on learning from the ecosystem and investigate potential synergies with other division workstreams.
7. Communicate the status and effectiveness of program work through oral, written and PowerPoint presentations.
8. Evaluate results for the purpose of process improvements and improved outcomes with future economic development activities.
KEY OBJECTIVES
1. Collaborate with state agencies, academic institutions, and training providers to leverage funding to expand, grow, and support new robotics training programs statewide.
2. Work in partnership with non-profit and venture capital partners on the support of entrepreneurs in robotics in the state.
3. Collaborate with academic partners on promoting translational robotics research in the state.
4. Support convening and engagement with key stakeholders across industry, academia and government to explore potential strategic investments and activities to grow the robotics sector.
5. Work together with senior division leaders to plan coordinate and execute these ecosystem engagements, including integrating the efforts of other employees into a consistent program of action agendas, milestones, outcomes and communications.
6. Responsible for supporting grant awards or activities in partnership with third party intermediary organizations working to support economic growth in priority focus areas. This includes the facilitating development, evaluation and summary of relevant proposals; drafting materials for Board level review; developing scopes of work; and ongoing review of investments and activities and monitoring program results to ensure that objectives are being met.
7. Identification and documentation of competitiveness issues related to the robotics sector and industry cluster in the economy.
8. Periodically design and oversee select workshop, conference and other strategic and business development activities.
9. Assume responsibility and accountability for the quality of communications and supporting work documents.
10. Conduct research on specific issues related to the mission of the Robotics Department.
11. Partner with other departments within MassTech, such as Legal, Finance and Administration, and Human Resources to meet division goals in a timely and professional manner.
12. Work with the Innovation Institute Marketing and Outreach team and external providers to update and coordinate marketing and outreach.
** PLEASE NOTE: THIS POSITION REQUIRES CANDIDATES TO BE ABLE TO WORK IN WESTBOROUGH, MASSACHUSETTS AT LEAST TWO DAYS PER WEEK. THIS IS NOT A FULL-TIME REMOTE POSITION. **
1. Education
Bachelor's degree from an accredited college or university
2. Experience
A minimum of two years of experience working in initiatives involving genuine public/private collaboration.
A minimum of two years of experience managing projects that involve data collection, analysis and presentation.
Ability to design and manage complex projects to successful completion.
Work independently to establish priorities, multi-task, and meet deadlines with minimal supervision.
Demonstrated ability to listen to stakeholders, understand complex issues, and design and deliver creative solutions.
Evidence of taking personal responsibility for providing detailed management and coordination of an initiative in which control and ownership of agendas, commitments, outcomes and communications is shared across many organizations/institutions.
Prior experience with robotics is preferred.
Knowledge of either workforce development or startup accelerators is preferred.
3. Knowledge, Skills and Abilities
Ability to provide superior execution for complex projects/initiatives.
Demonstrated ability to coordinate, organize, support and execute collaborative efforts across diverse constituencies.
Excellent interpersonal, communication and presentation skills.
Experience utilizing software applications/tools as a means for enhancing communication, improving productivity and enabling broad stakeholder participation.
A high level of proficiency with the Microsoft office suite.
MassTech offers a hybrid work schedule and a competitive total rewards package.