Program Manager, Broadband Grants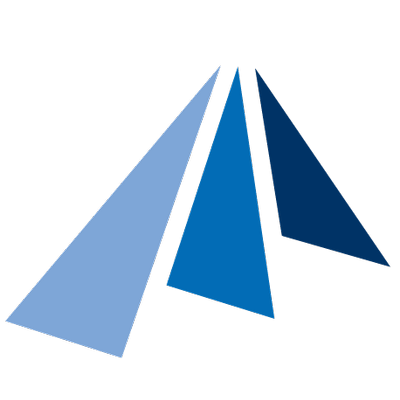 Massachusetts Technology Collaborative
Operations
Massachusetts, USA
Posted on Saturday, September 9, 2023
ABOUT THE MASSACHUSETTS TECHNOLOGY COLLABORATIVE:
As a unique public agency, the Massachusetts Technology Collaborative (MassTech) supports business formation and growth in the state's technology sector, helping Massachusetts lead the global digital economy. The Massachusetts Broadband Institute (MBI) is a division of MassTech and serves as the central broadband office for the state.
WHY JOIN OUR TEAM:
Join our team of dedicated professionals to help drive our mission and make a meaningful impact in the communities we serve. MBI is at the forefront of a transformational, once-in-a-generation opportunity to close the digital divide. Through historic federal investment, MBI is developing and managing programs to expand access to affordable and reliable broadband service, create new jobs and economic opportunities, enable increased access to healthcare services, support enriching students' educational experiences, and improve our residents' quality of life. MBI is leading the charge of achieving the vision of closing the digital divide, and we are looking for people with the dedication and passion to help make this vision a reality.
The Program Manager for Broadband Grants will manage broadband infrastructure grant programs funded through the American Rescue Plan Act (ARPA) and the Infrastructure Investment and Jobs Act (IIJA). The Program Manager for Broadband Grants will help execute grant programs supporting $325 million in federal broadband funding, including grant programs to expand broadband connectivity. This position will work closely with other members of the MBI team and the MassTech Legal, Finance, and Communications teams. In the near term, this position will aid in launching and managing broadband programs funded through the ARPA Capital Projects Fund and developing detailed implementation plans for IIJA's Broadband Equity, Access and Deployment Program.
The MBI team is committed to bringing "Internet for All" to the Commonwealth. This is a unique opportunity to join a collaborative team, work on a highly visible public policy priority and make an impact in the world.
RESPONSIBILITIES:
The Program Manager for Broadband Grants will perform the following:
Program oversight, including broadband infrastructure grant programs and programs to improve broadband service quality for low-income households.
Provide day-to-day management of broadband grant programs, including managing grant solicitations through every stage of the grant lifecycle process from management of grant solicitations, convening bidders' conferences, intake and review of grant applications, issuance of grant awards, and oversight and monitoring of grantees.
Support the management of outside consultants, as needed.
Attend and participate in meetings of the MassTech and MBI Boards to provide award recommendations and program updates.
Project planning, including understanding interdependencies between complex tasks, anticipating workloads, and optimizing work sequencing.
Engage with broadband ecosystem stakeholders across the Commonwealth, including internet service providers.
Work with Massachusetts state government officials in the executive and legislative branches to implement the priorities of MBI and the Administration.
Strong proactive communication on program status and challenges.
Represent MBI at government, industry, and stakeholder meetings and conferences.
Maintain a continuous, high-level understanding of evolving broadband federal funding, technology and policy trends, and ecosystem dynamics.
Support and participate in meetings of the statewide Broadband and Digital Equity Working Group that has been established by MBI and meets periodically.
Work with MBI staff members to support MBI's evolving portfolio of broadband infrastructure programs.
Help identify and assess new state or federal broadband funding opportunities that may arise occasionally for suitability for MBI involvement.
Provide input for MBI's annual budgeting and planning processes.
Ensure timely and accurate compliance with applicable federal reporting requirements.
Education

Bachelor's degree from an accredited college or university
Experience

Experience with project management.
Direct experience working on grant programs
Experience working in the public or non-profit sectors will be viewed favorably
Knowledge, Skills, and Abilities

Demonstrated ability to build and maintain strong relationships with a diverse range of stakeholders
Analytical skills, including understanding complex data and synthesizing the results into understandable and concise summaries
Interpersonal, communication, and presentation skills
Project management skills: balancing multiple priorities and projects, meeting deadlines, and delivering results.
Ability to self-direct and effective time management
Ability to think independently and strategically and make tactical decisions without direct support
Proven team player who is experienced in providing guidance, feedback, and support
Familiarity with broadband and telecommunications technologies
** PLEASE NOTE: THIS POSITION REQUIRES CANDIDATES TO BE ABLE TO WORK IN PERSON AT A MASSTECH OFFICE AT LEAST TWO DAYS PER WEEK. THIS IS NOT A FULL-TIME REMOTE POSITION. **
MassTech offers a hybrid work schedule and a competitive total rewards package.