Ecosystem Manager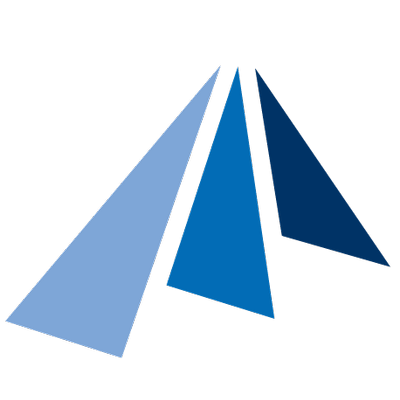 Massachusetts Technology Collaborative
Administration
Boston, MA, USA
Posted on Saturday, August 26, 2023
The Massachusetts Broadband Institute's (MBI) is seeking a dynamic individual to support the expansion of the organization's digital equity and inclusion initiatives. This new position will play a key role in bridging MBI's activities as a grant-making authority with its strategic goal to build a robust and well-coordinated network of digital equity leaders across the state. The ideal candidate will have excellent networking skills, an eye for building connections and collaboration between stakeholders, and an entrepreneurial approach to work.

Primary Responsibilities
Lead the operation and growth of MBI's Digital Equity Partnership Program and implementation of MBI's Municipal Digital Equity Planning Program. The Digital Equity Partnerships program empowers digital equity leaders across the state to administer a portion of the Massachusetts State Broadband Innovation Fund ($75M allocation by state legislation) on behalf of MBI in six program areas. MBI has committed approximately $35M to date across seven partners and seeks to grow and sustain this program over the next 3 – 5 years. The Ecosystem Manager will be the project manager for this body of work and its continued growth. The Ecosystems Manager will also support the ongoing implementation of MBI's Municipal Digital Equity Planning Program that provides towns and cities with free access to consulting services that lead to the development of customized municipal digital equity plans. More than 65 communities have already enrolled in this program and MBI seeks to expand municipal participation in this important program.
Day to day activities include, but not limited to:
Ongoing meetings and coordination between core partners to provide technical assistance, assess progress, challenges, and support needed.
Coordinating with MBI and core partner finance teams to ensure fiduciary responsible practices.
Structuring quarterly meetings with state partners as a cohort and peer to peer learning session.
Working with MBI communications staff and content personnel to document programming and develop overall reporting materials.
Support the Coordination of State's Digital Equity Planning Activities and Implementation of New Programs. MBI is finalizing planning documents that will guide the deployment of over $300M in federal funds over the next 3–5 years to expand broadband access and address digital inequalities. The Ecosystem Manager will play a supporting role in this body of work as it advances.
Day to day activities include:
Ensuring connection points between potential new programming and the Digital Equity Partnerships program.
Providing project management of digital equity grantees.
Providing programmatic support for cross-cutting programs and initiatives related to broadband infrastructure, broadband mapping and digital equity and inclusion.
Supporting long term evaluation of MBI's funding impacts.
Supporting reporting requirements as related to both the Digital Equity Act and Broadband Equity, Access, and Deployment program.
Participating in ongoing planning activities as needed.
Minimum 5 - 7 years' experience in entrepreneurship or small business development, economic development, community development, or other related fields;
Have an expressed interest in the digital equity field;
Demonstrated ability to work both independently and in a team environment;
Experience supporting data analysis, report writing, and visual communication.
Excellent organizational skills and proven ability to work collaboratively.
Excellent communication (written and oral) skills.
Self-motivated, creative thinker with the ability to work both independently and as part of a team.
Ability to meet deadlines and problem-solve.
**PLEASE NOTE: THIS POSITION REQUIRES CANDIDATES TO BE ABLE TO WORK IN BOSTON, MA AT LEAST TWO DAYS PER WEEK. THIS IS NOT A FULL-TIME REMOTE POSITION. **
MassTech offers a hybrid work schedule and a competitive total rewards package.