Communications Associate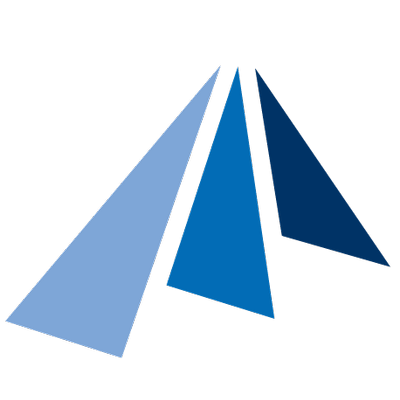 Massachusetts Technology Collaborative
Marketing & Communications
Boston, MA, USA
Posted on Thursday, July 27, 2023
WHY JOIN MASSTECH
As a unique public agency, the Massachusetts Technology Collaborative (MassTech) supports the business formation and growth in the state's technology sector, helping Massachusetts lead the global digital economy. The Communications and Marketing team coordinates with the 5 divisions of MassTech, and works alongside their teams and partners.
Join our team to amplify our work in building a thriving economy that values technology, innovation, and creative solutions to issues that impact local communities. This is an opportunity to dig deep into the world of tech, learn about groundbreaking products in various sectors, and interface with industry leaders that are shaping the future of the innovation economy in Massachusetts.
SUMMARY OF THE POSITION
The Communications Associate will manage events, communications, marketing, and other projects aimed at creating awareness of MassTech's initiatives and programs. The Communications Associate will oversee development of events (both in-person and virtual), develop stakeholder engagement materials, and support other direct engagement efforts.
The Communications Associate must be a strong writer, with top-notch organizational and interpersonal skills to manage projects in coordination with the agency's staff, grantees, and stakeholders. This role requires a self-starter who can work independently to develop event plans, craft press materials, and generate talking points for key executives.
The Communications Associate will coordinate with the Public Relations Manager, the Director of Communications and Marketing, and other agency staff to develop and implement communications strategies which highlight agency priorities, identifying opportunities statewide to engage key audiences including program customers, key stakeholder groups (including business community, non-profits, academia, etc.), and public officials at all levels.
Events:
Manage and execute events as the agency's point person for events that support its five divisions, including in-person events (grant announcements, speeches, site tours, conference booths, etc.), virtual events (online panels, conferences, etc.)
Develop programs that highlight impact of MassTech's investments and support the agency's strategic communications goals, managing input and feedback from agency staff, stakeholders, consultants, and partners.
Prep event speakers (both internal and external) ensure a seamless 'run of show,' managing the creation of prep documents and planning calls;
Engage vendors to support the execution of events, including delivery of audio/visual, catering, printed materials, etc.
Promote event attendance to key audiences, including development and management of invitations and online tracking tools.
Communications & Marketing:

At in-person events, steer media to key stakeholders (internal & external) to support agency goals.
Provide counsel to Communications & Marketing team members around the development of media relations collateral related to external events, including identification of key spokespeople/experts to highlight in media engagement materials and in the development of communications products (Q&As, video interviews, event recap videos) that could be utilized in post-event press engagement.
Manage collection, reporting, and highlighting of key agency media relations activities for promotion to MassTech stakeholders, particularly during and following events.
Act as a content developer for agency divisions, including creation of success stories, social media content, infographics, and other publications.
Utilize MassTech's marketing database to manage stakeholder engagement lists and to development outbound marketing pieces that build communities, drive activity with agency programs, and advance the agency's mission.
Other:
Identify ways to improve and/or enhance stakeholder experience when interacting with MassTech.
Perform other duties as may be assigned from time to time by the MassTech Executive Director, Chief of Staff, or their designee.
Develop metrics to gauge success of programs.
Education
Degree in Communications or related field required.
Education in political science, communications, marketing, government, journalism, or similar field preferred.
Experience
1-3 years of experience in public relations or marketing communications.

Excellent verbal and written communications, presentation, and speaking skills.
Subject matter expertise and experience in public relations, public affairs, or event management.
Must have understanding of challenges and how to drive success in events and communications.
Strong stakeholder management skills, including comfort driving timely decisions among multiple stakeholders.
Strong political acumen, diplomacy, and emotional intelligence.
Ability to comfortably work in a fast paced, ambiguous, and event-driven environment
Knowledge, Skills and Abilities
Experience in event management, public relations, media relations, or public affairs required.
Experience in marketing or media relations strongly preferred.
Knowledge of technology, innovation, entrepreneurship, or related sectors preferred.
Travel to event sites in Massachusetts, and conferences up to 20% of the time.
This position requires candidates to be able to work in MassTech offices in either Westborough or Boston, Massachusetts, at least two days per week. Additionally this position requires attendance (approximately 10%+) at events throughout the Commonwealth (some of which are not easily accessible to public transportation). Reliable transportation is needed to meet required participation at these events.
MassTech offers a hybrid work schedule and a competitive total rewards package.