Operations Analyst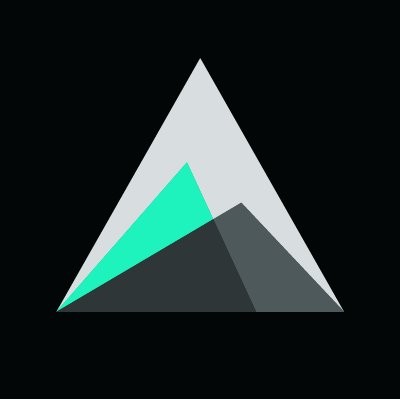 Arcadia Solutions
IT, Operations
Boston, MA, USA · Remote
Posted on Saturday, April 29, 2023
Arcadia is dedicated to happier, healthier days for all. We transform diverse data into a unified fabric for health. Our platform delivers actionable insights for our customers to advance care and research, drive strategic growth, and achieve financial success. For more information, visit arcadia.io.
Why This Role Is Important To Arcadia
In this position you will positively affect patient care as part of a team whose mission is to ensure Arcadia is capturing and processing records and that these records are consistently and reliably available for use.
This role involves a balance between technical expertise and communication skills, with creative design thinking and getting things done.
The ideal candidate will have a strong sense of ownership, a collaborative spirit, and the drive to improve and succeed as a team.
WHAT SUCCESS LOOKS LIKE
In 3 months
- Get to know Arcadia's culture and embrace it
- Proactively identify and build relationships with your stakeholders
- Become an expert of the mechanical aspects of the Operations role
In 6 months
- Automate operational tasks and reporting for consistent and reliable delivery
- Autonomously manage end-to-end flat file and database connections
- Be a strong contributor to periodic diagnostic work sessions
- Use your creative and strategic thinking to improve current processes and identify new opportunities for the team
In 12 months
- Provide in-team expertise and coverage
- Be a subject matter expert in your area of interest
- Be an active part of the Arcadian community
What You'll Be Doing
Access and security:

o Manage firewall allow-listing and credentials

o Address file encryption issues and handle secure file transfers

Connector Installation and Support:

o Establish flat file sFTP connections for inbound & outbound feeds

o Contact customer's IT to arrange connections

o Establish customer database connections, and schedule extracts

Alert Monitoring and Resolution:
Follow standard operating procedures to identify, resolve, report-on, and provide feedback on data pipeline alerts, including:

o Alerts (ETL/ELT Failures)

o SQL loading jobs

o AWS S3 data replications

o Database extracts

Reporting:
Develop and deliver reliable and accurate reporting for live production sources pertaining to:

o Freshness of warehouse and replica database records

o Data quality (record gaps, termed or migrated sources)

o ETL/ELT (database connections, SQL loading jobs, alerts)

o Customer service quality

Troubleshooting:
You need to understand the end-to-end ETL/ELT process to troubleshoot data quality and quantity issues anywhere in the data pipeline.
What You'll Bring
Ability to build relationships with technical teams, account managers, and clients
Ability to translate technical and business requirements into actionable items
Understanding of ETL/ELT processes
Proficiency with SQL and data analysis
Proficiency in identifying data anomalies and faults in the data pipeline
Ability and willingness to consistently support operational tasks, and proactively streamline and/or automate them for consistent and reliable delivery
Ability and willingness to follow, create, and improve standard operating procedures (SOPs) and maintain a documentation library for the team
Would Love For You To Have
AWS Certified Cloud Practitioner (CLF-C01) or higher (Solutions Architect Associate (SAA-CO2), Developer Associate (DVA-C01), SysOps Administrator Associate (SOA-CO1))
Familiarity with Git or other version control platforms
Experience creating stored procedures and scheduling jobs using the SQL Server agent
Proficiency with Python or other scripting language
What You'll Get
A mission-driven company that is transforming the healthcare industry by changing the way patients receive care
A supportive and remote-work friendly company that provides frequent opportunities for fun and connection, as well as for personal and professional development
A flexible company with personality and heart that encourages career progression and internal mobility
A team with a wide variety of subject matter expertise, background, and levels of experience, with a thoughtful and collaborative team dynamic
About Arcadia
Arcadia.io
helps innovative healthcare systems and health plans around the country transform healthcare to reduce cost while improving patient health. We do this by aggregating massive amounts of clinical and claims data, applying algorithms to identify opportunities to provide better patient care, and making those opportunities actionable by physicians at the point of care in near-real time. We are passionate about helping our customers drive meaningful outcomes. We are growing fast and have emerged as the market leader in the highly competitive population health management software and value-based care services markets, and we have been recognized by industry analysts KLAS, IDC, Forrester and Chilmark for our leadership. For a better sense of our brand and products, please explore our
website
, our
online resources
, and our interactive
Data Gallery
.
This position is responsible for following all Security policies and procedures in order to protect all PHI under Arcadia's custodianship as well as Arcadia Intellectual Properties. For any security-specific roles, the responsibilities would be further defined by the hiring manager.