Associate Director, Clinical Science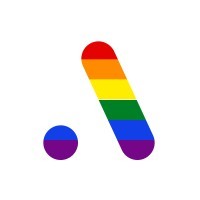 Akili Interactive Labs
Massachusetts, USA · Boston, MA, USA
Posted on Thursday, November 9, 2023
About Akili
Akili is pioneering the development of cognitive treatments through game-changing technologies. Akili's approach of leveraging technologies designed to directly target the brain establishes a new category of medicine – medicine that is validated through clinical trials like a drug or medical device but experienced like entertainment. Akili's platform is powered by proprietary therapeutic engines designed to target cognitive impairment at its source in the brain, informed by decades of research and validated through rigorous clinical programs. Driven by Akili's belief that effective medicine can also be fun and engaging, Akili's products are delivered through captivating action video game experiences. For more information, please visit www.akiliinteractive.com.
Diversity, Equity and Inclusion
Diversity and inclusion are incredibly important to all of us.​ ​Akili is, by our very nature, founded on diversity. We are composed of employees from incredibly diverse industries such as gaming, software, clinical research, biotechnology, and the pharmaceutical industry, all coming together with a common mission; to challenge the status quo of medicine. Inclusivity and wellness are 2 of our foundational cultural commitments.
We are committed to hearing all voices. Akili Interactive provides equal employment opportunities (EEO) to all employees and applicants for employment without regard to race, color, religion, sex, national origin, age, disability, genetics, sexual orientation, gender identity or gender expression.
The Role
As the Associate Director, Clinical Science, you will serve as a scientific and clinical expert for Akili's growing suite of digital therapeutics products. In this role, you will leverage your expertise in clinical science to develop content to enhance in-app features and promote brand awareness, working closely with cross-functional partners. Additionally, you will contribute to clinical data analysis and scientific writing for conference submissions and publications. You will stay informed of medical and scientific developments in ADHD and digital therapeutics in order to identify opportunities and inform scientific strategy. This position will report to the Director of Medical and Scientific Affairs.
Responsibilities
Integrate clinical experience and scientific evidence to develop in-app, evidence-based clinical content for adults with ADHD and caregivers of children with ADHD
Collaborate with marketing and product teams to develop user- and provider-facing clinical content on ADHD to drive brand engagement and customer retention
Leverage analytic and research expertise to contribute to clinical data analysis, scientific publication, and product development
Stay informed of medical and scientific developments in ADHD and digital therapeutics by reviewing literature in the field, monitoring competitor activities, networking with experts, and attending relevant conferences
Qualifications
Clinical scientist (PhD, MD, MD/PhD, DO) with expertise in mental health and ADHD; experience and expertise in cognitive neuroscience and analytics is a bonus
Exceptional interpersonal and communication skills, both written and oral
Demonstrated experience with clinical content generation and clinical product development
Driven team-player mentality with a passion for making a meaningful difference in patient care
Experience with or familiarity with digital mental health industry, with an understanding of how to effectively translate clinical and scientific expertise into practical and scalable business solutions that meet the highest standards of excellence for patient care
Preferred: Strong analytical skills and experience working with high-dimensional mental health data, particularly from cognitive tasks
Compensation:
Cash Compensation: $145,000 - $190,000 base salary, dependent on experience and location, plus additional incentive compensation
Benefits: Robust benefits including Medical, Dental, Vision, 401k + employer match, family/medical leave, group term life, Unlimited PTO and 20 paid holidays in 2023 and more.
At Akili, we are committed to:
Be Bold - We are pioneers. We take risks, embrace discomfort, aim high, and act fearlessly. We break down barriers for our patients.
Be Creative - We are inventors. Our success is dependent upon thinking beyond the status quo. We are extremely open-minded, take nothing for granted, and create unprecedented solutions for our patients.
Be Inclusive - We hear ALL voices. We encourage all input, embracing our strengths and leveraging our differences, and treat each other (and our patients) with utmost respect.
Be Accountable - We own it. We take responsibility for our own work and the success of our colleagues. We make, and keep our commitments. Our patients are counting on us to hold each other to the highest standard.
Be Well -We improve lives. We are committed and obsessed with the health of our patients, employees, and ourselves. All in service of improving the well being of the world.
Don't meet every single requirement?
Studies have shown that under-represented groups are less likely to apply to jobs unless they meet every single qualification. At Akili we are dedicated to building a diverse, inclusive and authentic workplace, so if you're excited about this role but your past experience doesn't align perfectly with every qualification in the job description, we encourage you to apply anyways. You may be just the right candidate for this role or other opportunities at Akili Inc.
]